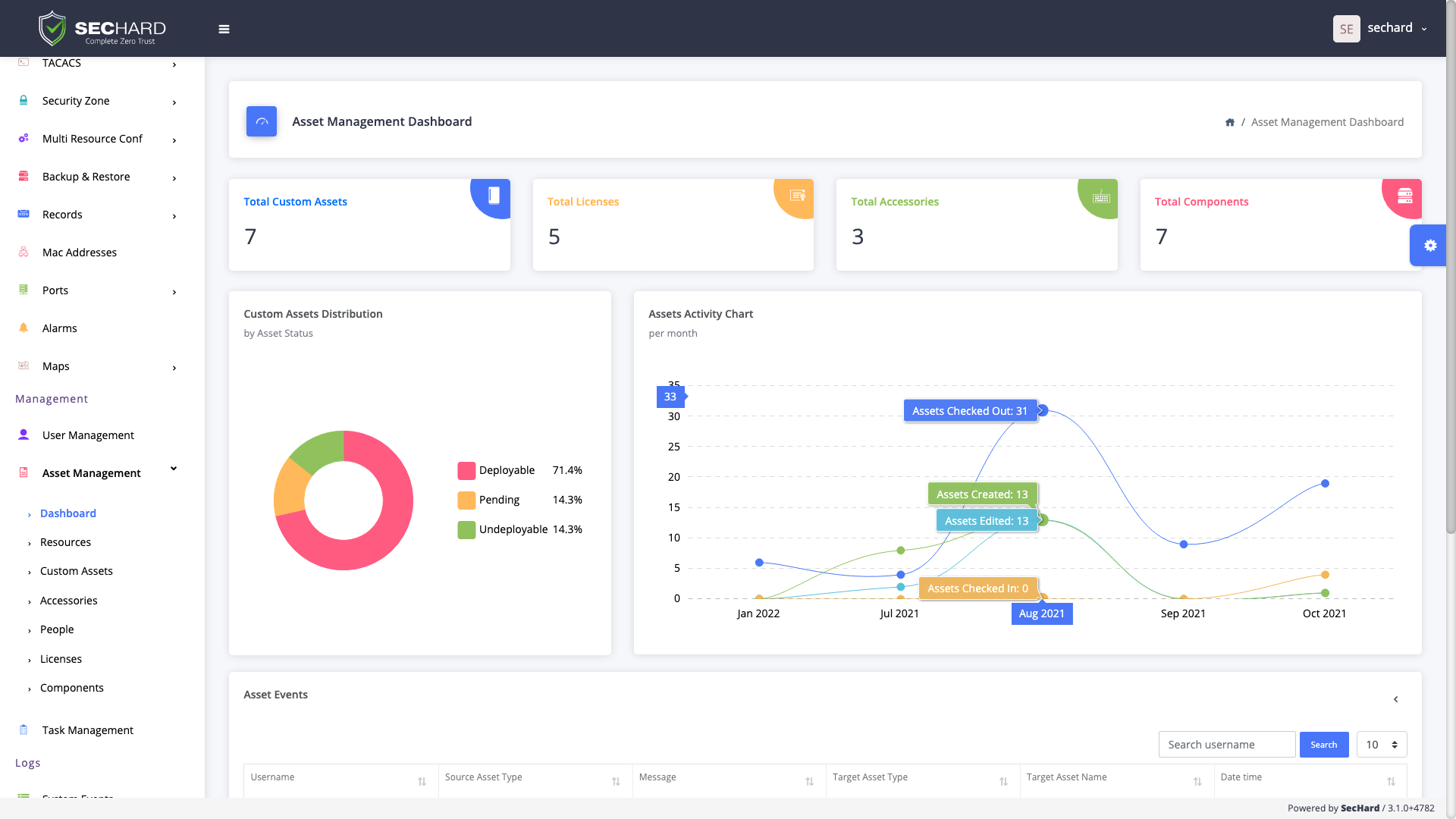 Asset Manager
Managing assets is always a challenge. Changes are happening on existing assets almost every day and new assets are being added to the environment. These endless changes take away visibility. Companies that do not have enough information about assets cannot perform information security risk analysis correctly.
SecHard solves the asset management problem with full automation. Thanks to its auto-discovery feature SecHard can detect new and changing assets, it automatically and securely accesses the assets using the features of the PAM module and automatically generates various security scores including security hardening.
The SecHard Asset Manager module enables the management and reporting of hardware, hardware components (CPU, RAM, disc, etc.), and software inventory (operating systems, installed software, running services, etc.). Assets that do not have an IP address such as keyboards and monitors, can be managed by SecHard. All hardware and software can be assigned to people, units, or locations. It monitors the warranty and license periods of hardware and software, the running services on computers, generates alarms for critical services, and can automatically restart a service that unexpectedly stopped.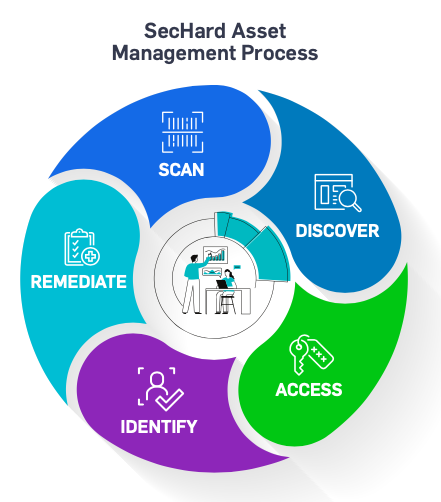 Asset Manager
The Asset Manager module also makes it possible to save risk scores to assets and/or asset groups, generated by the organization's information security department, which will be used by the risk manager module. SecHard can also import risk scores from GRC products.
SecHard Asset Manager module has been developed in accordance with the NIST Cybersecurity Framework and Gartner Adaptive Security Architecture and it provides powerful risk-aware asset management.
Key Benefits
Automated asset discovery

Automated security scoring for new assets

Security baseline enforcement

Hardware and software inventory management

GRC and CMDB integration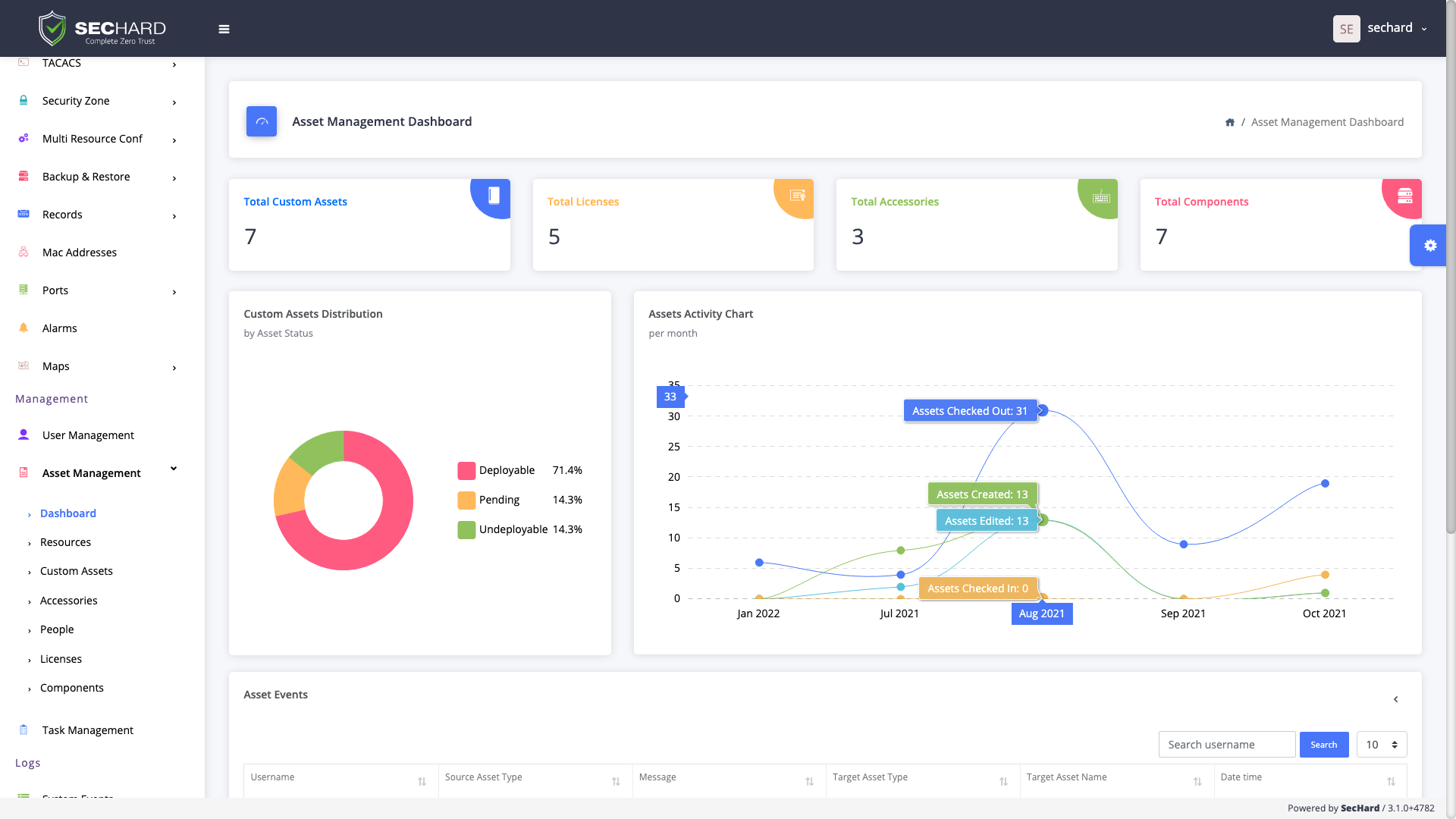 What People Say About SecHard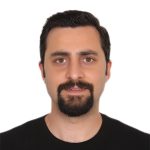 Monitoring and auditing authorized users has always been a compelling element. However, with SecHard, authorized users can access resources with accounts whose passwords they do not even know, and all accesses can be taken under control. In addition to all these, the rapid detection of hardening areas and the ability to take many actions centrally and collectively have been the biggest factors in increasing operational efficiency.
Ready to take the next step?
Book a meeting with SecHard experts.