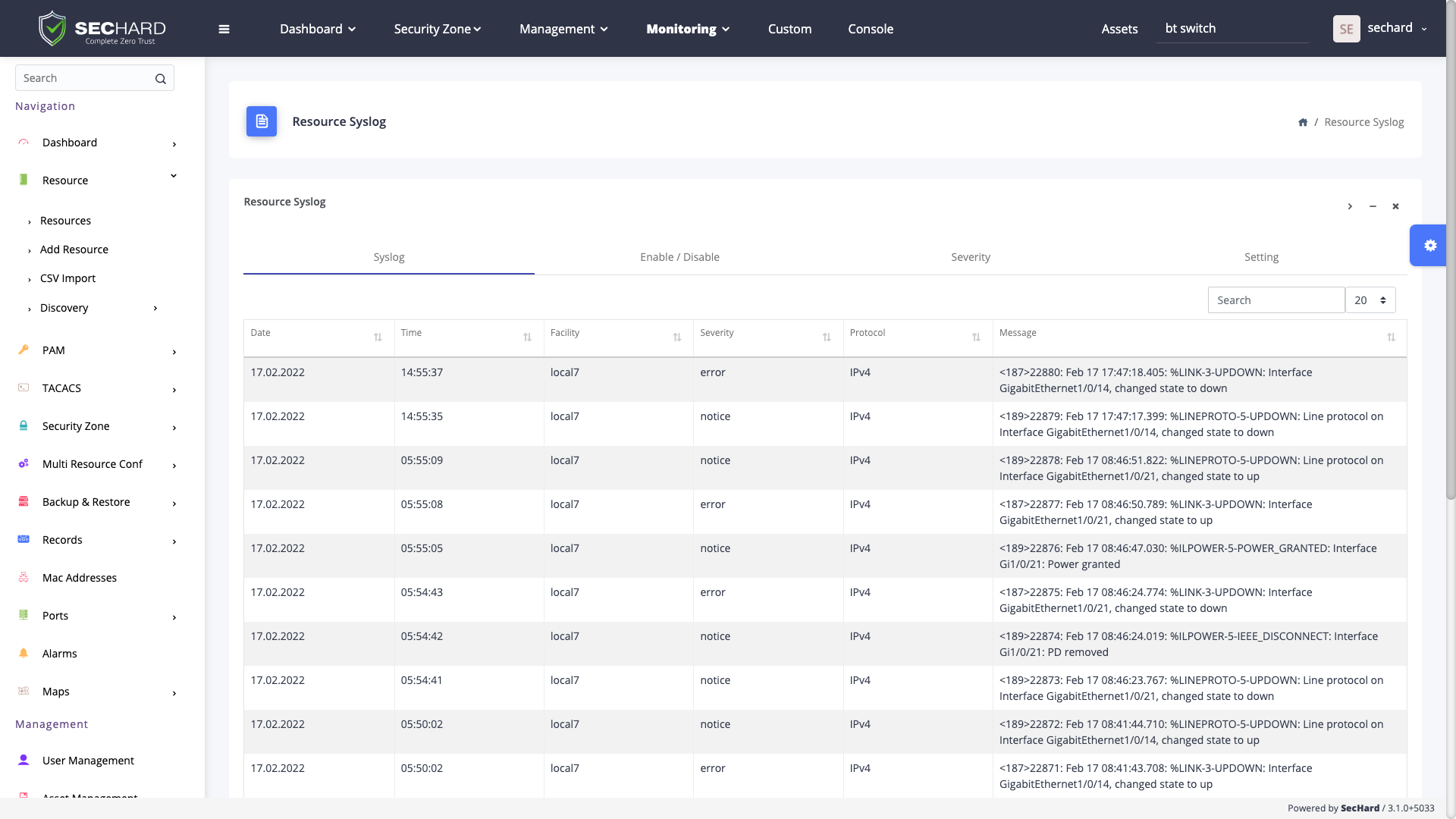 Device Manager
Configuration security is an important element in the ZTA. SecHard performs security hardening checks with great success and speed. Beyond the security hardening, configuration and device management tasks are also performed by SecHard.
Configuration backup and restore operations of network devices can be done centrally by SecHard. In addition to security configurations, SecHard can automatically manage and monitor all configuration changes on the assets it manages. SecHard also sends configuration changes on multiple devices.
For network devices, the number of ports and their status, the details of the traffic passing through the ports, CPU, and RAM usage are monitored by SecHard. Alarms can be triggered when critical events occur. Operational tasks such as creating a VLAN on network devices can be easily performed through the SecHard user interface with a few clicks without the need to know the CLI commands.
In order for network devices to be able to remediate vulnerabilities previously detected by SecHard, their firmware can be upgraded through the SecHard user interface.
Making port security settings is vital to prevent attacks such as ARP Spoofing, STP Manipulation, and DHCP Starvation that can be made due to insecure configuration of network devices. SecHard checks whether the port security settings have been made correctly or not. Network devices with missing port security configurations can be automatically remediated with SecHard. It can also disable ports that are not used for a certain period of time and assign them to a passive VLAN.
Thanks to these features, it provides security for network devices even in areas untouched by global security hardening authorities and regulations.
Key Benefits
Configuration backup and restore

Change management

Role-based management

Multiple device configuration

Continuous monitoring and reporting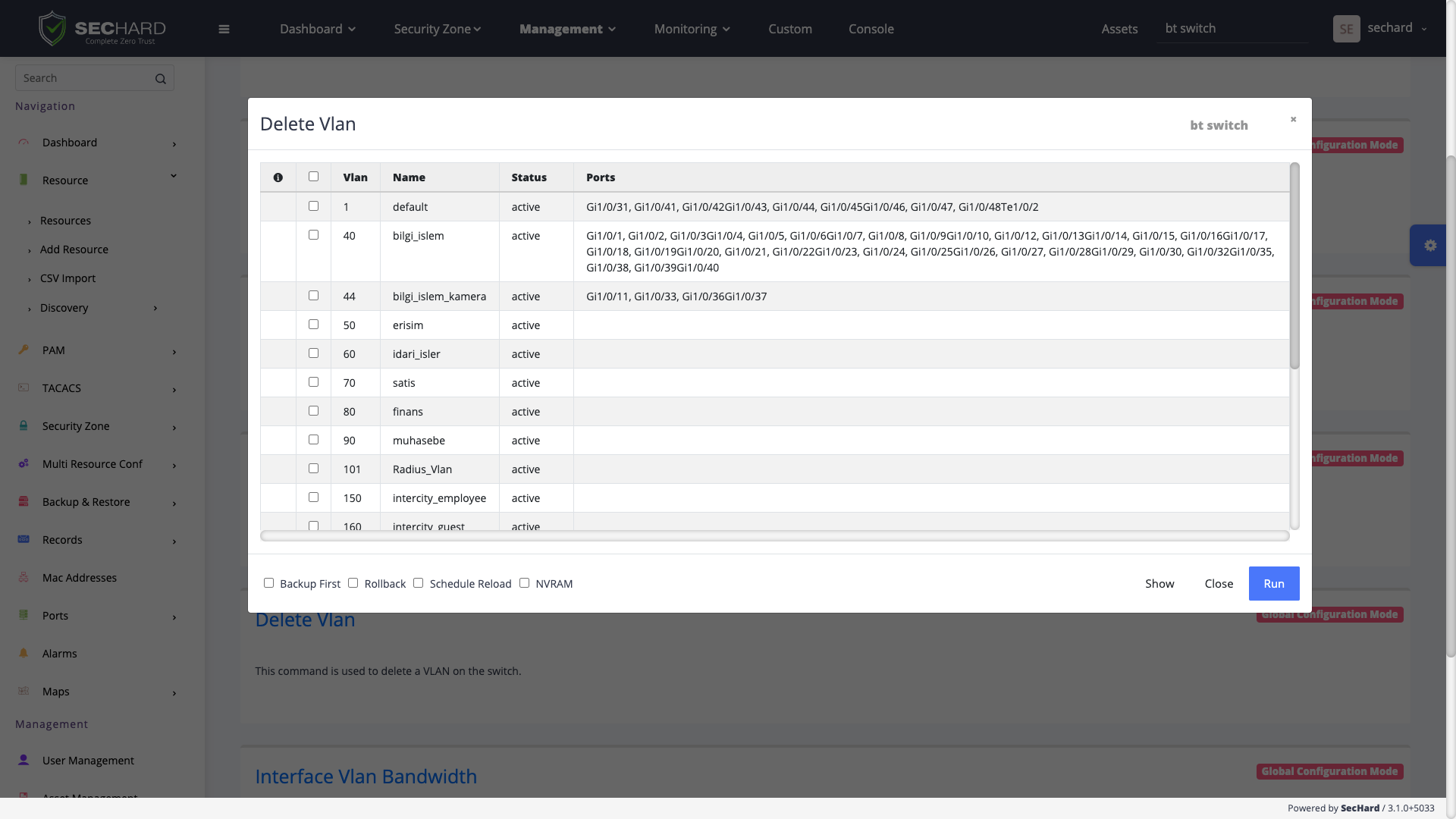 What People Say About SecHard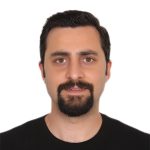 Monitoring and auditing authorized users has always been a compelling element. However, with SecHard, authorized users can access resources with accounts whose passwords they do not even know, and all accesses can be taken under control. In addition to all these, the rapid detection of hardening areas and the ability to take many actions centrally and collectively have been the biggest factors in increasing operational efficiency.
Ready to take the next step?
Book a meeting with SecHard experts.