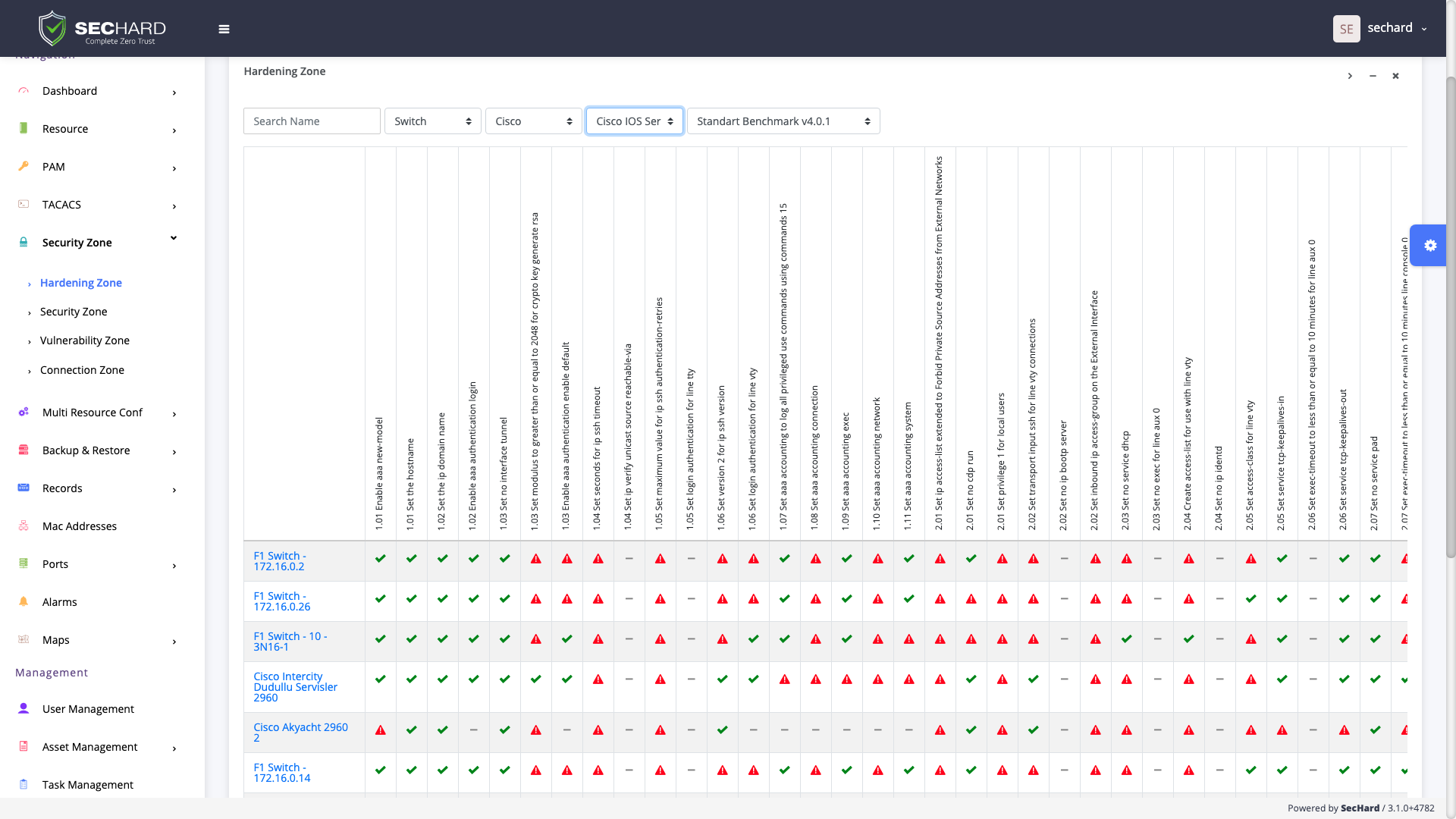 Security Hardening
SecHard provides automated security hardening auditing, scoring, and remediation for servers, clients, network devices, applications, databases, and more.
According to CIS, in order to have a secure operating system, it is necessary to change approximately four hundred security settings on a Microsoft Windows Server running with the default settings. There are most probably hundreds of missing security settings on the computer that you have. In an enterprise network with hundreds or thousands of IT assets, reporting and remediating all these deficiencies can be an operation that will take years for IT teams.
With SecHard, enterprises can easily add their own, unique controls and run them on thousands of different assets. In this way, special audit and automatic remediations can be produced for both common and non-common technologies such as Operating Systems, Network Devices, Applications, IoT, SCADA, Swift, POS and many more.
Automated Remediation
For the remediation process, experienced specialists and an extremely large amount of time is required. Some critical changes can also have unexpected consequences that could lead to a disaster. SecHard automatically performs the necessary security remediations in seconds with a single click, eliminating all the risks related to change without the need for a mastery-depth knowledge.

Security Hardening
SecHard's Hardening and Remediation Process
SecHard is one of the products with the highest return on investment in the field of information security.
Key Benefits
Industry's first Security Hardening audit with automated remediation

Detailed security scoring

Wide device and platform support

Remediation with NO RISK

UNMATCHED Return on Investment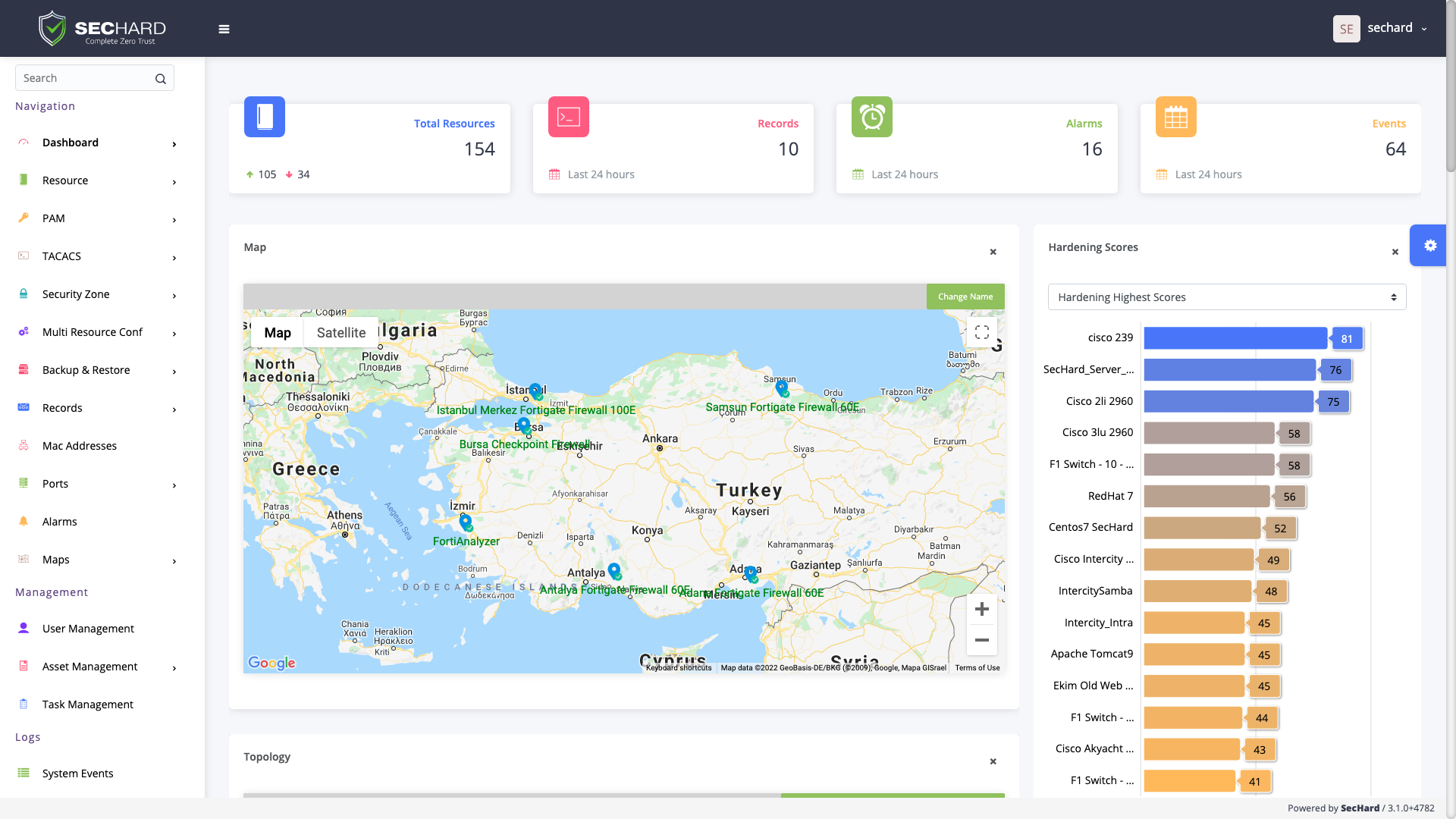 What People Say About SecHard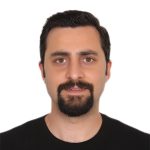 Monitoring and auditing authorized users has always been a compelling element. However, with SecHard, authorized users can access resources with accounts whose passwords they do not even know, and all accesses can be taken under control. In addition to all these, the rapid detection of hardening areas and the ability to take many actions centrally and collectively have been the biggest factors in increasing operational efficiency.
Ready to take the next step?
Book a meeting with SecHard experts.