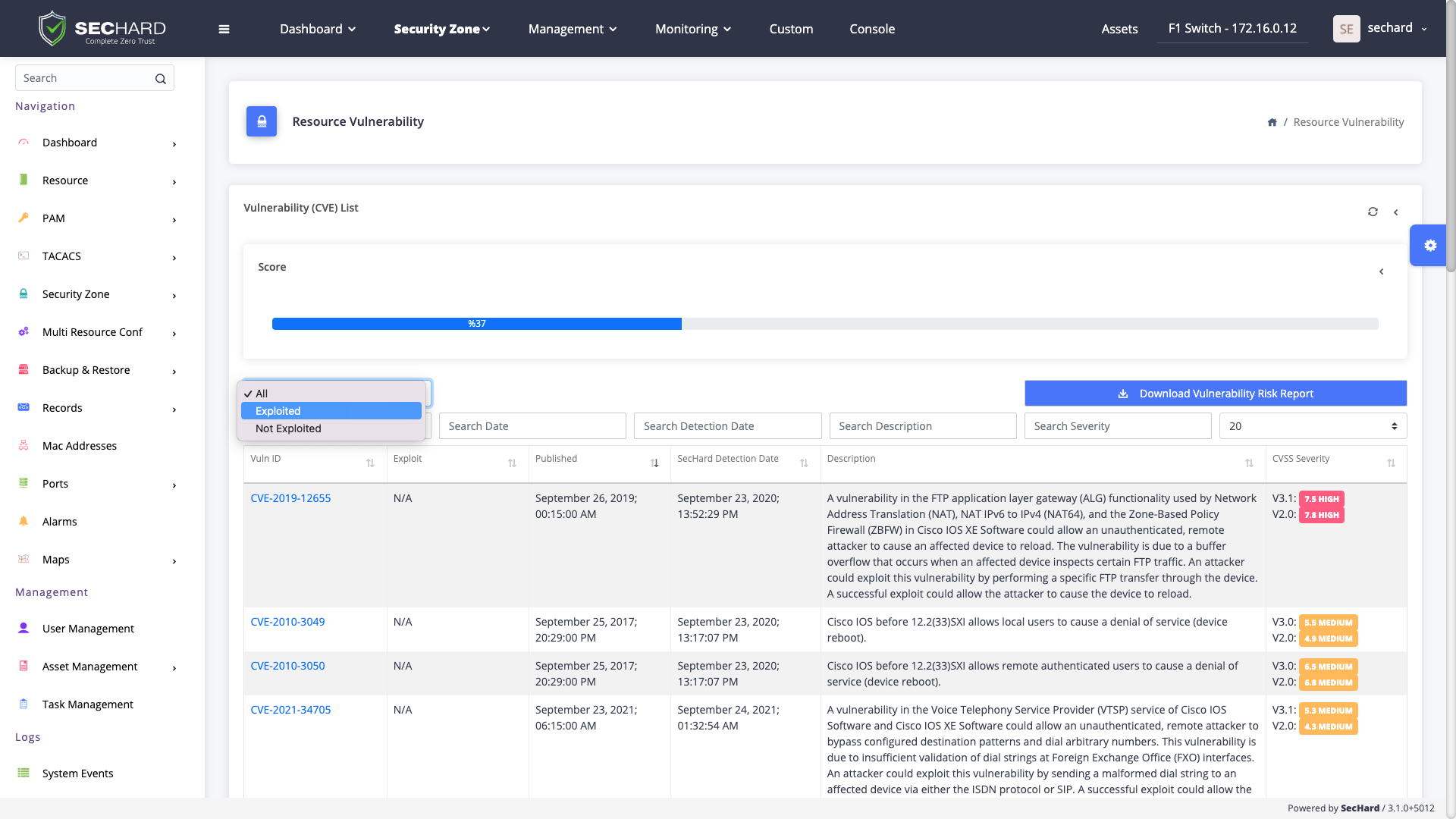 Vulnerability Manager
One of the most basic principles of information security is to identify and manage vulnerabilities. With the passive scanning method, SecHard operates the vulnerability detection and management processes for all IT assets without creating any risks.
SecHard collects information about assets and their software using the asset manager and device manager modules. SecHard can import scores generated by third-party vulnerability scanning tools and include them in the risk management process. At the same time, SecHard can send the information that it generated to third-party software.
Key Benefits
Passive vulnerability scanning

CVSS based risk scoring

Integration with 3rd parties

Published exploit availability check

Detailed reports and alarms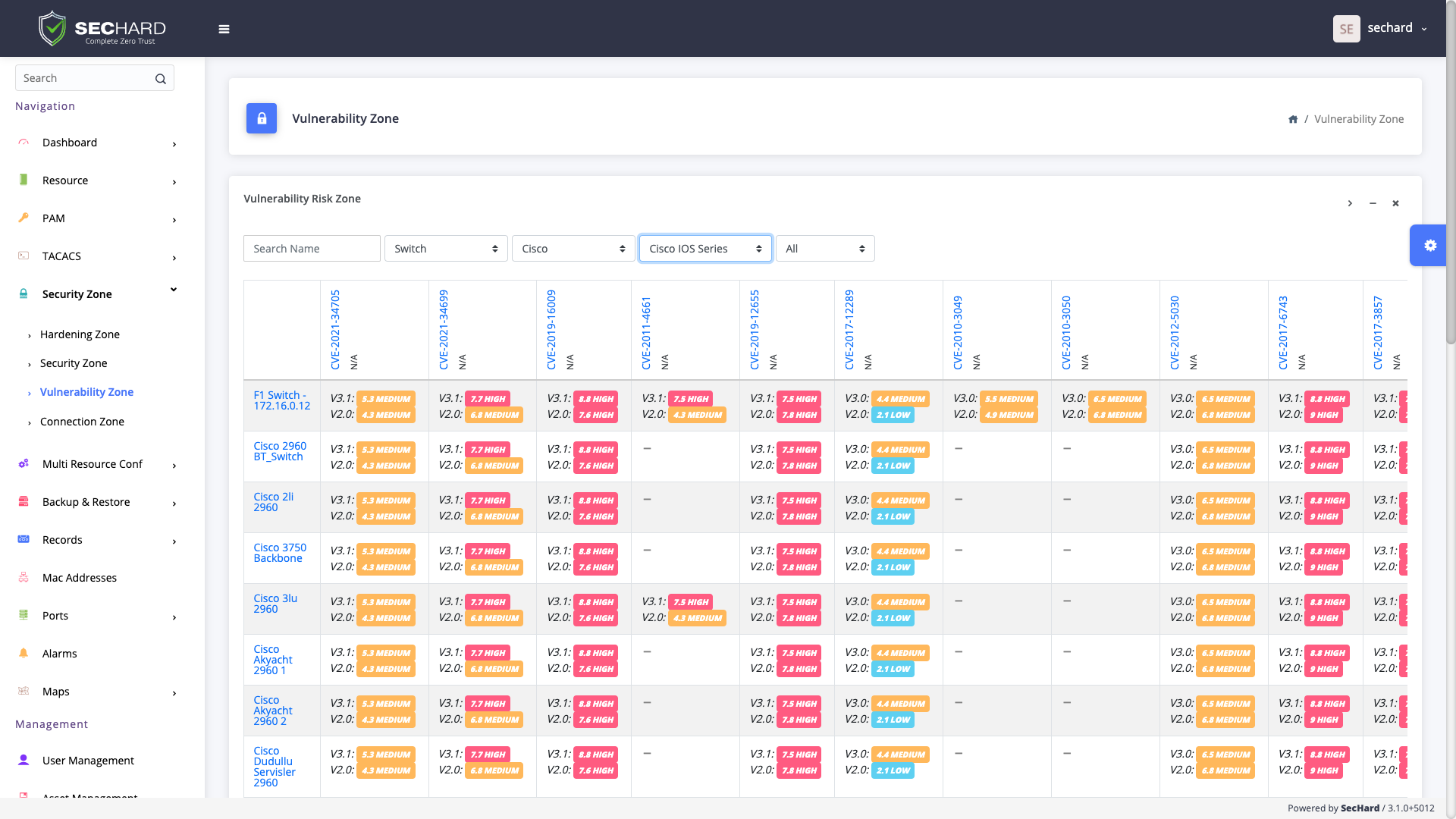 What People Say About SecHard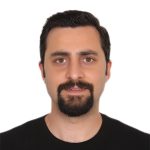 Monitoring and auditing authorized users has always been a compelling element. However, with SecHard, authorized users can access resources with accounts whose passwords they do not even know, and all accesses can be taken under control. In addition to all these, the rapid detection of hardening areas and the ability to take many actions centrally and collectively have been the biggest factors in increasing operational efficiency.
Ready to take the next step?
Book a meeting with SecHard experts.