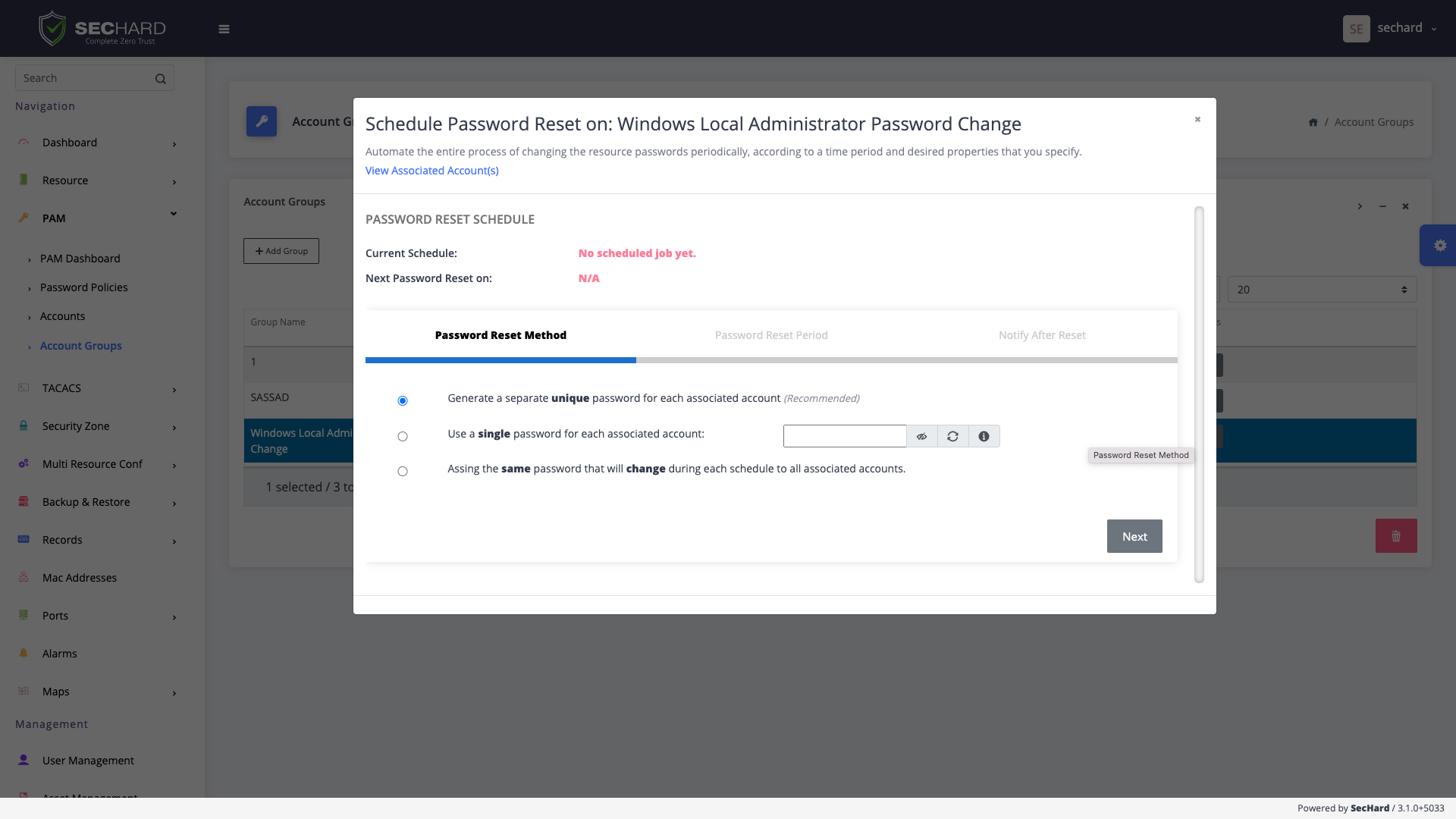 Privileged Access Manager
The most important PVC in ZTA is People. Studies have found that 77% of data leaks are caused by privilege abuse3, which proves the importance of this control. Due to the difficulty of identity management, many different types of threats can arise ranging from espionage to ransomware.
Unlike a traditional PAM product, SecHard offers a PAM solution that integrates with other PVC areas recommended by the ZTA. SecHard not only gives privilege access to the right person, but also performs the recommended PVCs that are required for the ZTA on all the network devices used in the connection, and on the computer that makes the connection. In this way, the computers whose hardening or security scores produced by SecHard are below the acceptable security level can be restricted from authorized access or risk warnings can be generated. SecHard can automatically discover and login new assets, perform automatic security hardening scoring, and remediate predefined hardening settings fully automatic.
This does not mean SecHard does not have traditional PAM features. Like all other PAM products, SecHard has a password vault. It can enable the accesses such as RDP, VNC, SSH, and Telnet without knowing the password and can record all the sessions both in video and text format.
Do you already have a PAM product? Don't worry. SecHard can integrate with third party PAM products and it can score their security hardening, as well.
Secure Your Passwords
Forget password and account abuse problems
Wide Protocol Support
RDP, VNC, SSH and Telnet are supported
Audit Anytime
All access will be recorded as video and text
Key Benefits
Advanced Password vault

RDP, VNC, SSH, Telnet session recording and OCR support

Third party PAM integration

2FA Support

Reduce cost and complexity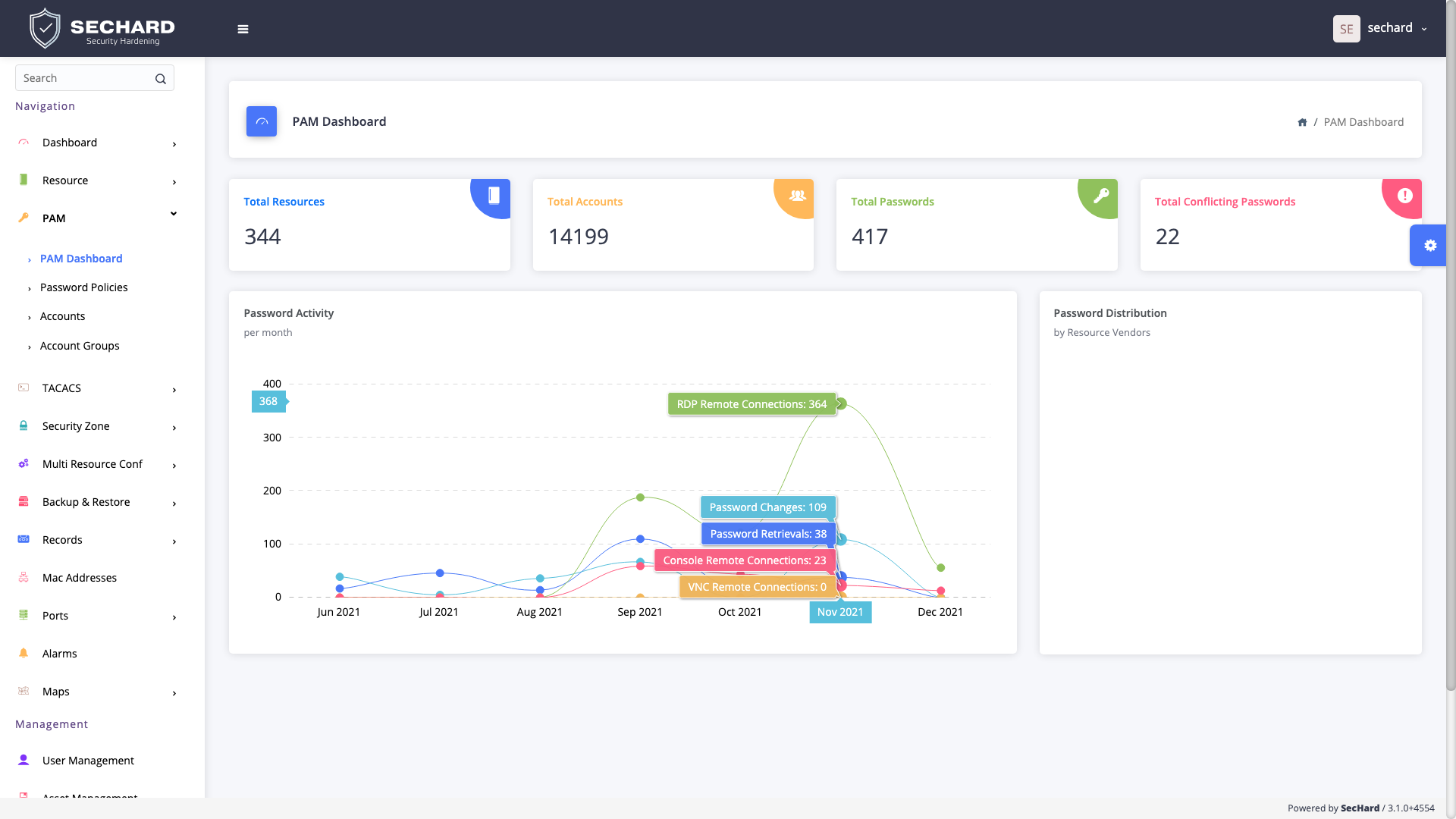 What People Say About SecHard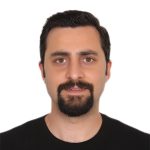 Monitoring and auditing authorized users has always been a compelling element. However, with SecHard, authorized users can access resources with accounts whose passwords they do not even know, and all accesses can be taken under control. In addition to all these, the rapid detection of hardening areas and the ability to take many actions centrally and collectively have been the biggest factors in increasing operational efficiency.
Ready to take the next step?
Book a meeting with SecHard experts.